What is Google Business Messages?
Jan 20, 2022 · 2 min read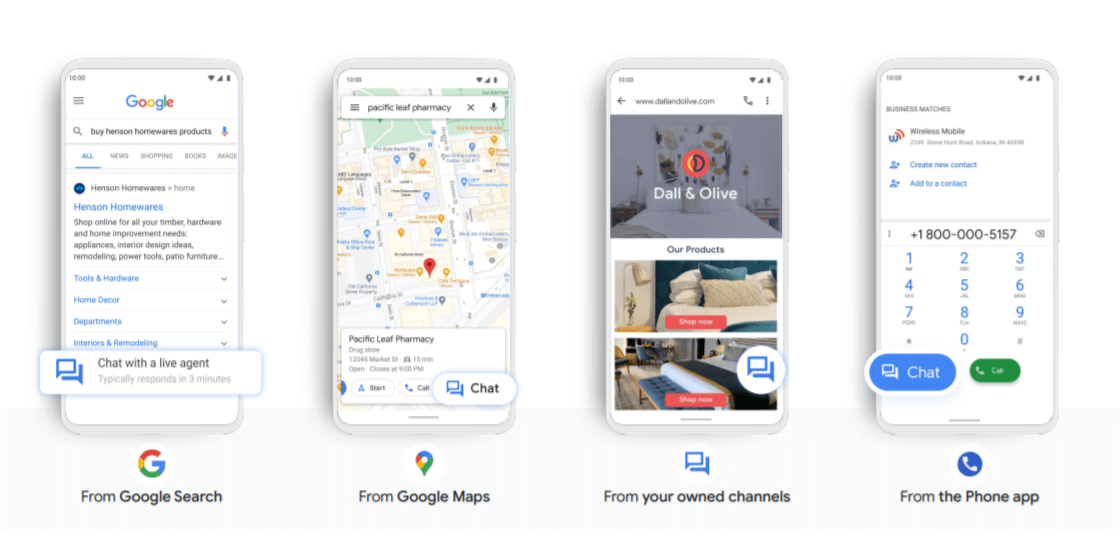 People don't search on the internet, they "Google" it. With Google Business Messages, now they can send a message directly to you from the search results or maps too.
What is Google Business Messages?
When customers search for a business on Google website or Google Maps, it shows the result with a lot of information about the business such as address, business hours, reviews, posts etc. Once Google Business Messages is enabled for a business, the result will also show a chat icon using which the customer can start conversation with the business immediately.
Customer doesn't have to install or use any other app for this communication.

How does it help your business?
For the customers it's very convenient to start a conversation with a business from the same place they found it. Given people usually search for businesses on Google, conversation with the business right after the search makes it easier for the customer.
Over 5.5 billion searches happen on Google Search every day. With Google's Business Messages, your brand can be there to help answer your customer's questions, the moment they have them. Find out more: businessmessages.google
Whichever business is ready to engage customers on a platform with such a massive user base has an advantage over a business that doesn't.
Here are a couple case studies for you.
---
Business Messages helps Bajaj Auto's lead conversions skyrocket by over 14x
---
Business Messages helps North Carolina courthouse reduce call volume by 37%
---
Sociocs supports Google Business Messages 🤝
Sociocs is excited to integrate with Business Messages. Check out the integration partners list.
Once you connect your Google Business on Sociocs, it will enable chat button for your business on various Google platforms, and you will be able to handle conversations coming from Google Search and Google Maps in the same inbox as many other channels (like text messages, Facebook Messenger, Google Reviews etc).
---
Sociocs is a FREE tool for your business. Sign up on our website. Don't forget to download the mobile app for on-the-go access.