Using Sociocs as a Twilio Front-end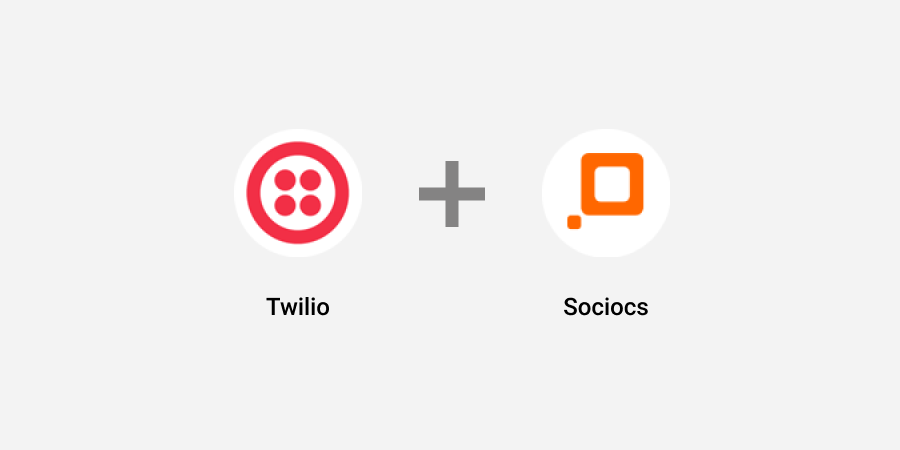 Twilio is one of the most reliable SMS / text messaging service available in the market. However, if you have looked into using Twilio, you might have realized that you may need a simple-to-use front-end to benefit from the excellent SMS service offered by Twilio.
Sociocs is created with a user centric interface in mind. Once you connect your Twilio account with our Inbox, your search for a easy-to-use interface for Twilio is over.
If you are looking to create a new Twilio account, use this referral link to get an additional FREE $10 credit when you upgrade.
What features do you get on Sociocs after connecting your Twilio account?
Send individual messages using Outbound Compose
Send bulk messages using Bulk job
Reply to incoming messages from your customers from the Inbox
Two-way messaging
API to initiate conversation from your existing application
Forwarding voice calls received on the SMS phone number to your regular business number
See status of the sent messages in the Outbound Sent
Tag a conversation for a future follow-up
---
Additional benefits
Twilio limits number of messages you can send at a time. With Sociocs, you don't have to worry about those limits. Our software takes care of the load distribution to make sure all the messages are delivered.

Once you connect your Twilio number on Sociocs, you will also be able add a web chat button on your website which converts visitor inquiries into a text message based conversation. This saves you from the hassle and cost of having a live agent or the need of a chatbot (which usually frustrates the visitor).
---
Check out our blog post the importance of SMS in customer communication to see how your business can benefit from text messaging.
---
SMS is a powerful tool that can be effectively used to reach out to the customers and boost your company's customer engagement. To streamline your customer service efforts across multiple channels including SMS, choose the Sociocs Inbox that effectively combines all communications into a single place. It's completely FREE!
Don't hesitate to reach out to us at hello@sociocs.com with any questions.