Use Telegram for Business with Sociocs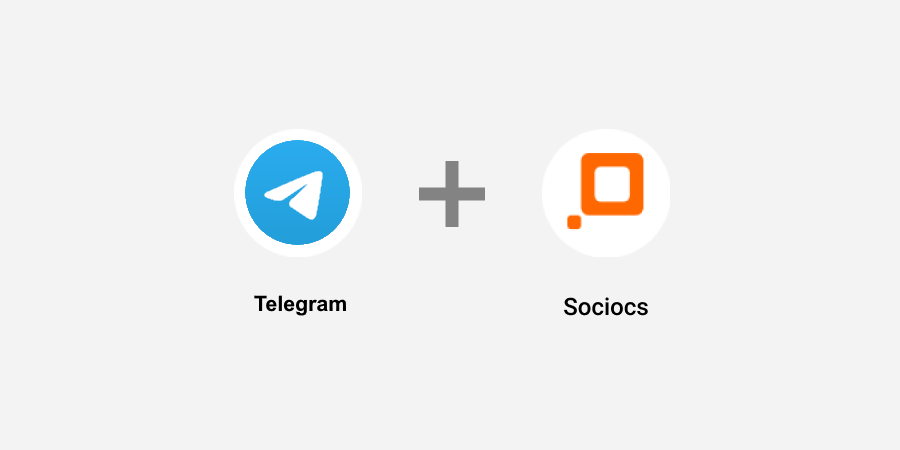 Telegram is a messaging app focused on simplicity, privacy, security, and performance. It became one of the top-5 downloaded apps worldwide in 2022 and now has over 700 million monthly active users.
With user activity increasing on Telegram, it is time businesses start benefiting from that user base for their own customer communication needs. There is no official "Telegram for Business" account offered by the messenger, however, the bot account option is what businesses use to create business accounts.
Can Telegram be used for business?
Yes. Telegram offers "bot" accounts which from a company's point of view can be considered a business account. Even though the word bot may imply automated replies, that's not what it means. You don't really have to create or worry about a "chat bot" to use it.
Do businesses use Telegram?
Businesses are increasingly using Telegram to support their customers. It makes sense for any business to be where their customers are. Having a presence on Telegram, and offering customer service over Telegram can be a great value addition for any business.
Benefits of having your business on Telegram
Telegram is trusted by users for its privacy and security.
Telegram doesn't charge businesses for creating bot accounts.
While getting a business account on some messaging platforms is a tedious task, with Telegram it takes a few seconds.
Customers prefer talking to businesses using messaging rather than traditional channels like emails or phone calls.
Large active user base on Telegram means it makes your business more visible to your current and potential customers.
You can also get your business verified with Telegram to offer a better assurance to your target audience.
Telegram for business example use cases
An organization offering financial services can enable Telegram account for new customer inquiries, customer support, and to receive documentation. This new-age way of communicating can delight the customers.
An apartment complex management company can offer support to their tenants on Telegram. This would make it super convenient for the tenants to reach out to the admin/management, and easier for the staff members to manage the conversations in a shared inbox.
What features do you get on Sociocs?
Reply to incoming messages from your customers from the Inbox.
Two-way messaging.
Tag a conversation for a future follow-up. Unlike WhatsApp and Facebook Messenger, there is no 24-hour session window for replying. You can send a new message to a customer after a year if you want.
You can connect other business channels on Sociocs to manage conversations from the same inbox.
---
Once you sign-up on Sociocs, you should connect a new Telegram channel. All necessary steps are mentioned in the channel setup page. It literally takes a few seconds.
Don't hesitate to reach out to us at hello@sociocs.com with any questions.