Business benefit from Facebook Comments, Mentions & Reviews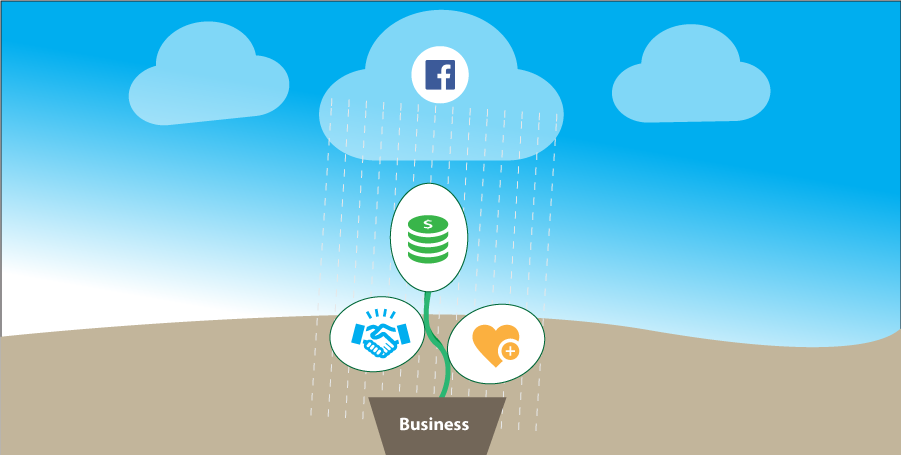 Reaching more potential customers is the basic goal of every business of every size particularly because it is directly related to more sales & revenue generation. However, it is time for businesses to rethink the ways they use to reach their TG. Bombarding your buyers with sales calls are often intrusive & though they might reach the right target customer, the onetime hammering is just not sufficient to drive your sales. So, it is time to look out for options that are non-intrusive & yet yields results.
This is where the giant social media platform Facebook comes into the play. With over 2 billion monthly active users, it can be said with some certainty that your Target Customer is already on Facebook & the best part about connecting with customers on Facebook is that it is effective & not intrusive (let's not talk about the cost saving part yet).
However, just reaching your customers through Facebook is one thing & reaching your customers through Facebook in a way that drives their purchase decisions in favor of your company and not of your competition is a different thing all together. So, to reap the actual benefits, what you need, is to reach your customers on Facebook in an effective way.
31% of consumers browse Social Media Channels for new purchase. — Aimia
So, active presence of your brand on Facebook is the first step to reach more potential buyers and consumer generated responses like Comments, Mentions & Reviews are the key to utilize the platform to its maximum potential. How? Let us find the answer.
Facebook Comments & How they work
Comments by your existing or potential customers on your Facebook posts might look just a simple interaction but when it comes to business marketing, it is a tool that can yield you notable results. When a buyer comments on your post, this not only shows his or her interest in your product or service but also takes your brand to all the people added in his or her friend list. So, if the customer leaves a positive comment, he is actually referring your brand to all the people in his friend list.
According to Forbes, purchase decisions of 81% consumers are influenced by the social media posts of their friends.
Moreover, by replying to the comments of your customer within minimum time, your business can make sure that the brand has a positive impact on all the potential customers in the friend list of that one customer who wrote the comment.
If you need assistance to ensure quickest replies to Facebook comments on your brand page get in touch with SociocsTODAY!
Facebook comments directly impacts the visibility & reach of your business & is one of the most effective non-invasive ways to reach millions of potential buyers within minimum time for minimum hassle & expense.
Facebook Mentions & their effectiveness
When a Facebook user writes on his or her timeline mentioning your brand or tags your brand to the post, the 'brand reach' multiplies, helping it to reach several new potential buyers in a moment. Facebook Comments by a popular user more often than not revokes replies from people in the friend list which may even lead to a discussion involving many users. This type of user generated discussion can work as an effective, free of cost promotion for your brand.
According to DigitasLBi Commerce, in 2015, 52% of online & offline purchases by consumers were influenced by Facebook.
Moreover, when people talk about a brand on social media, it is taken into count by Google's algorithm & as a result your brand gets a higher rank on the search result page, which is directly related to your brand visibility & reach. So, if you think a simple Facebook mention is not really a big thing, it's time to think again & develop your Facebook reach in a fashion so that it encourages people to mention your brand in their posts.
Facebook Reviews & Brand Credibility
According to researches, when it comes to online business, one of the primary hurdles faced by every brand is 'credibility'. Reaching a customer living in a different state, country or even in another part of the world is easy through proper online & social media presence but earning the trust of that customer is not. To turn a potential customer who is not already familiar with your brand to a buyer is certainly not a very easy feat & Facebook Reviews are the perfect tool to earn that credibility.
Positive reviews by consumers can improve the credibility of your brand to many folds. Positive testimonials on your Facebook Page not only highlights the strong points of your business but also works as an unbiased description of your service & the first hand experience of a customer written in his or her own words.
84% millennials are influenced by user-generated content of even strangers when it comes to making a purchase decision. — Gartner
So, a good review on your Facebook page is capable to positively influence not only the people in the friend list of the reviewer but also other users. It is not anymore only your business website that is scrutinized by your potential customers before making a purchase decision but according to the latest trends, buyers also tend to check your Facebook page & go through the Facebook Reviews before making their choice.
---
Now as you know, how Facebook Comments, Mentions & Reviews can help your business, it is important to make sure that your customers only have good things to say about your business on the social media site & for that you need more prompt online customer service. If you are not sure about how to make your online customer service truly effective, write to us today at hello@sociocs.com.