Click to Chat by Text/SMS Software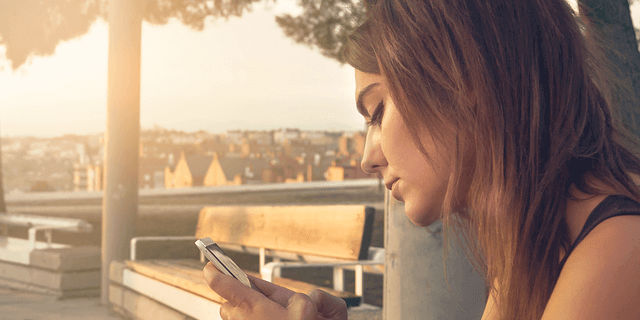 For a growing business 🚀 it's very important to stay connected with its customers. When you have a website or a blog, a visitor would expect an option to get in touch with you for any questions. It's up to you to make sure they get a convenient option so that they can be converted to a subscriber or a paying customer.
What is Click to Chat by Text/SMS 💬?
One of the most prominent communication options to offer on your website is a chat prompt that shows up on the bottom right of the page. It catches website visitor's attention, as well as gives them an easy way to ask questions.
Most of the chat prompts you see on websites are Live Chat. There are two issues with offering a live chat.
It requires at least one customer service agent 24x7, and
The customer has to "wait in line" to get attended.
There are some chat bot based offerings too, but they don't feel as personal as the human driven customer responses.
A creative solution to avoid these issues is offering a chat option which converts the communication to a text/SMS based conversation. Sociocs offers a chat plugin which exactly does that.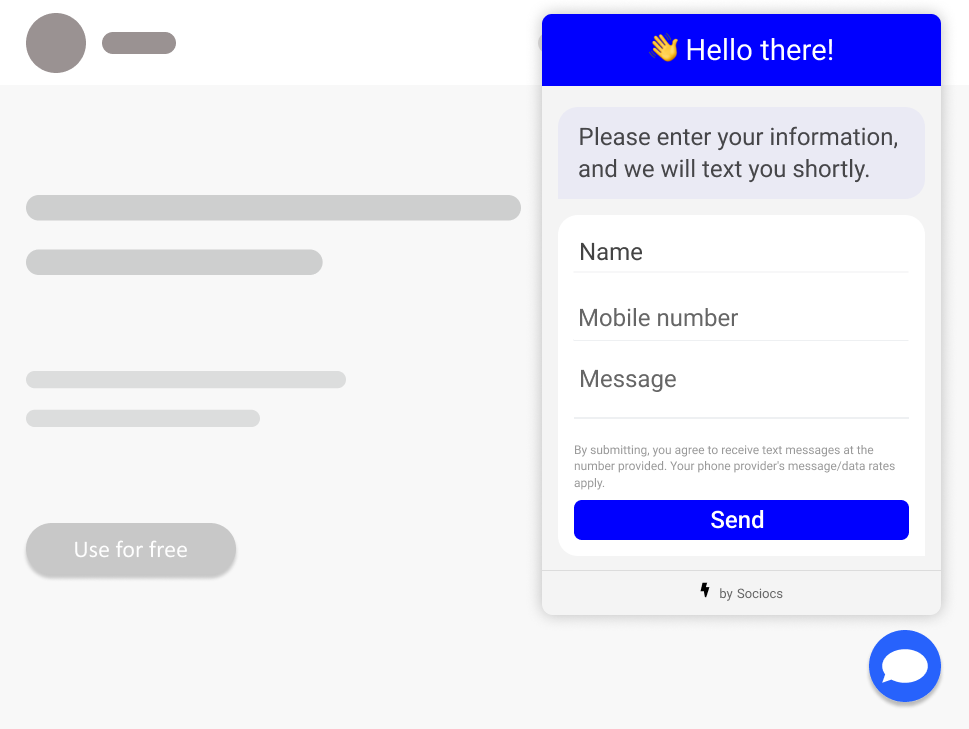 What are the benefits of offering chat by text/SMS on your website?
You don't need a customer service agent to support your website 24x7,
Customer doesn't have to wait on the website to get an answer or doesn't need a separate application for the chat,
It opens a direct communication channel between you and the customer, which is convenient to both you,
You can send future messages to the same customer from Sociocs by using the same number,
Our plugin adapts to both the desktop browser, and the mobile browser visitors.
Think of yourself as a customer. Would you like to wait in the customer service line to get answers?, or would rather shoot a message, and get notified on your phone when the business replies with a text message. 🤗
How to setup Click to Chat by Text/SMS on Sociocs
Step 1 - Create an account on Twilio for SMS
We use Twilio for SMS communication on our platform. Sociocs offers a front-end for SMS conversations, which you will use for your day-to-day needs, while the Twilio services act as the back-end, which handles the delivery of the SMS. To use Sociocs for SMS conversations, you need to create an account with them.
---
Why do we require you to create a separate account for SMS?
You get transparent pricing directly from one of the biggest and most reliable SMS providers in the industry. Visit Twilio pricing page to find out their rates. Our customers have seen up to 70% SMS cost reduction when switching from other services offering both the front-end and the back-end.
You get another source of truth to verify delivery of the text messages.
---
Step 2 - Add "SMS (with Twilio)" channel on Sociocs
Sign up on app.sociocs.com, if not done already. During the sign-up steps, make sure to select "Start a Free Trial" under "Standard Plan".
Select "SMS (with Twilio)" in the "Connect a new channel" page. If you are an existing user, after logging in, click on "Channels" menu on the top, click on "+" button to go to the "Connect a new channel" page.
Finish the channel setup by following the instructions.
Step 3 - Add "Click to Chat by Text/SMS" channel on Sociocs
Go to "Connect a new channel" page again (click on "Channels" on the top menu, and click on "+" button), and select "Click to Chat by Text/SMS".
Finish the channel setup by following the instructions.
You should see a code sample, which you should add to your website to enable chat icon and prompt on your website.
---
You are all set to receive and reply-to messages from your website visitor in the Sociocs shared inbox (website and mobile app). Don't forget to enable browser and mobile app notifications, so that you can reply to your users/customers right away.
You can also send bulk text messages to your customers by going to "Bulk job" menu on the left sidebar.
If you have any questions for us, feel free to reach out using the chat option available on bottom right corner of this page. 😊