Business Text Messaging with Twilio & Sociocs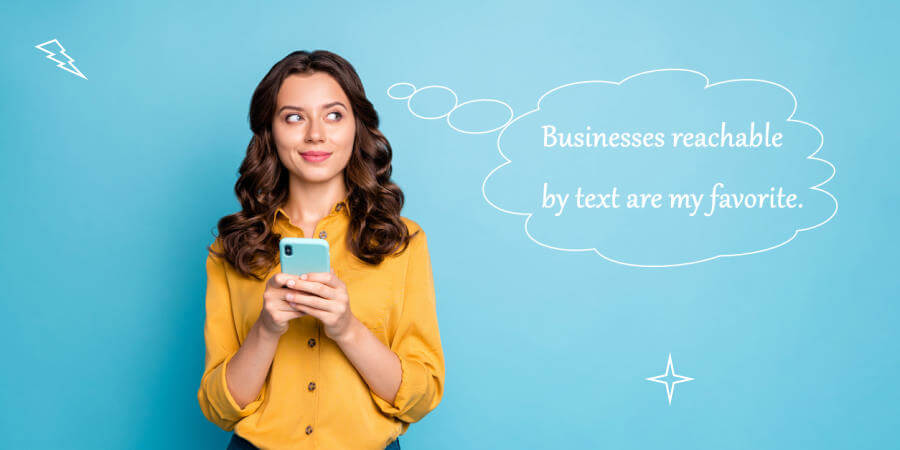 Text messaging has become a crucial component of modern communication. With a high engagement rate, it is no wonder that businesses are taking advantage of text messaging to reach their customers and improve their customer experience.
Combination of Twilio and Sociocs for business text messaging is the easiest and best way to get going with your customer communication needs.
---
Twilio is an industry leader when it comes to SMS communications. It is one of the best options available for businesses to start using a reliable text messaging service for their needs.
If you are looking to create a new Twilio account, you can try it for FREE.
What are the benefits of Twilio SMS platform?
Reliable message delivery.

Affordable pricing.

Range of 10-digit local phone numbers to chose from.

Compliance tools.

Individual message logging.

Support for large number of countries.

Ability to forward voice calls received on SMS number to your regular business number.
---
Sociocs is a customer communication inbox that allows easy integration with a Twilio account so that the businesses can get going with the business text messaging in no time.
What are the benefits of Sociocs Inbox with Twilio SMS?
Easy to get started with your Twilio SMS account.

Affordable pricing. FREE forever plan available.

Shared SMS inbox.

Support for bulk SMS.

Support for Twilio Messaging Services.

Support for alphanumeric sender IDs.

Click to Chat by Text plugin for your website is included.

Auto messaging to repeatedly send bulk messages from any API source.

Ability to download a conversation transcript.

Easy voice call forwarding setup.
---
In conclusion, business text messaging with Twilio is one of the best options available in the market. Connecting your Twilio account on Sociocs eliminates need of development effort on your side to get going with the Twilio business text messaging.
---
Check out our related articles:
---
Please feel free to reach out to us at hello@sociocs.com with any questions.