Facebook and Messenger
It goes without saying that Facebook is one of the most important social media channels a business needs. Additionally, Facebook Messenger is one of the most popular messaging platforms in the world with more than 1.3 billion users worldwide.
What you get on the Sociocs Inbox by connecting your Facebook Page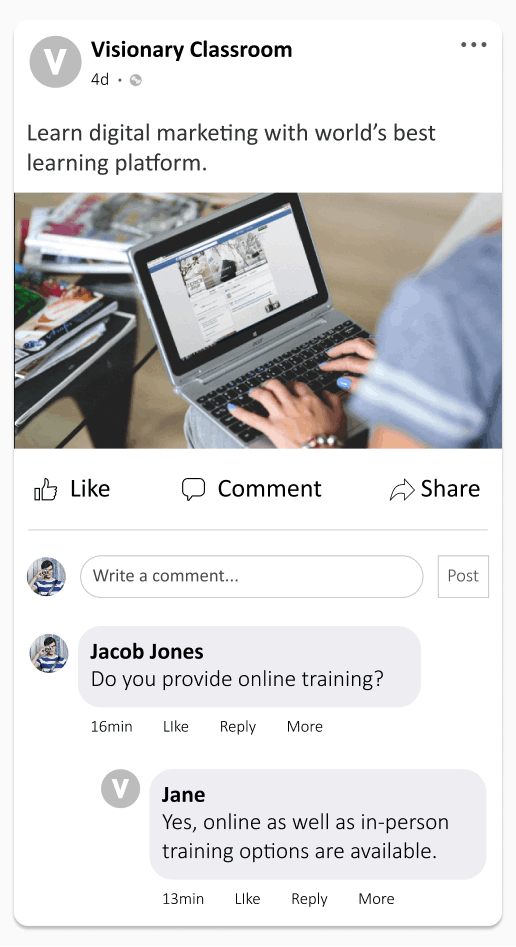 Comments on your posts
As a business you must be posting regularly on your business page. Sociocs helps see customer comments on your posts, and reply to them easily from an inbox.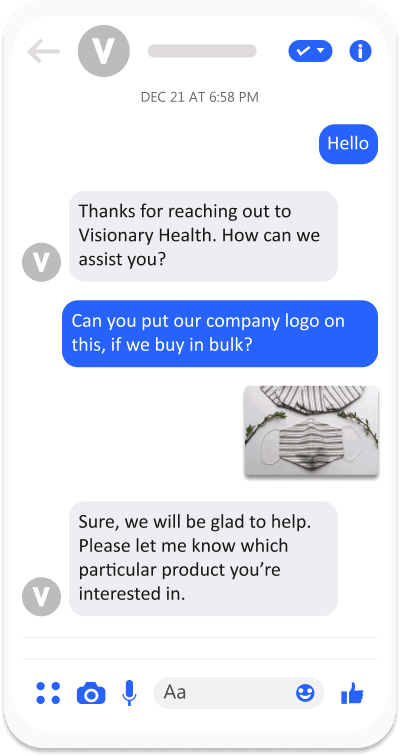 Direct chat from the customers
Receive direct chat messages from your customers, and reply to them.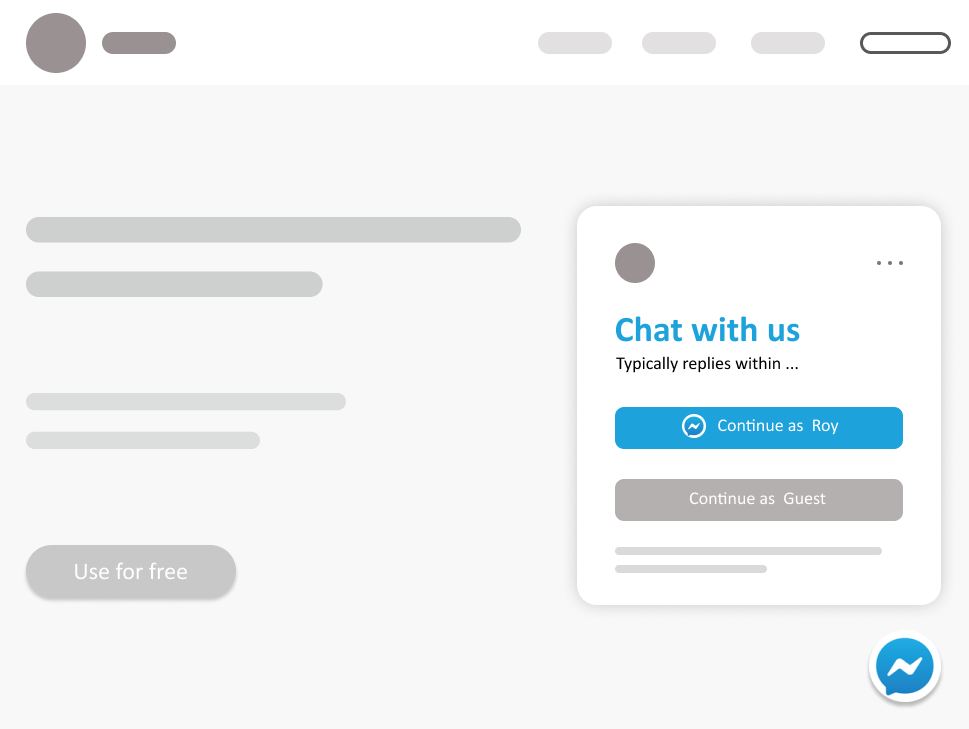 Web chat
You can use Facebook Messenger chat plugin as a live chat software on your website. Once you connect Facebook page on Sociocs, chat messages can be managed from our inbox.
Setup customer chat plugin for your website
If you are already using a live chat software, see our take on the comparison.